Your cat.
Okay, so we might not actually do a lot of daily cat walks here at Park Cities Pet Sitter.  But if your cat(s) happens to love being walked on a leash every day, we are more than happy to do so!
But seriously, we know it is a privilege to be allowed into your home, and to care for your cat(s)—one of the truest loves of your life.   In this intimate setting, we get to see the things about your cat(s) that made you fall in love with them.
From the grey tabby that gets his own water glass set out each day;
To the fluffy orange cat we have to hide shoes from because he eats shoelaces;
To the dainty Himalayan who "talks" to us when we brush her;
To the grumpy old man kitty that spits out all of the pills we try to give him at least once;
To the diabetic kitty who so graciously tolerates insulin injections;
To the shy kitty that doesn't come out very much from under the bed when we visit.
They are your soul mates, your best friends, your family. Caring for them is our passion. We know dogs get a lot of attention in the pet care world because of their different set of needs, but we want to make sure you know that your cat is never "the forgotten pet" while in our care.
At Park Cities Pet Sitter, we will always be thankful for the litter scattered on the floor, the sandpaper kisses, and the hair on our clothes…because it means we made a difference in the life of your cat.
And in yours.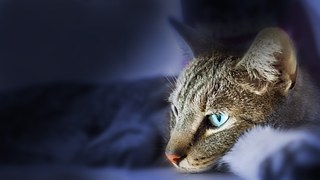 (Offered as a stand alone service when this is all you need.  Regular box maintenance is included in regular visits.)
One of the least-loved household chores of any cat-loving household is cleaning the litter box. But most of us also know that a clean litter box keeps your house smelling its best, and keeps your cat happy when he/she does need to use their "facilities." In addition, obstetricians recommend that pregnant women do not handle cat litter during their pregnancy. All of these are a great reason to set up a regular Cat Litter Box Cleaning schedule with us. Both Weekly cleaning services and periodic Heavy Duty cleaning plans are available.
CAT LITTER BOX CLEANING PRICING
The Basic Service Plan

(used for regular cleaning, as a stand alone service, less than 15 minutes)
$18 for one litter box cleaned out
Add $3 per additional litter box
The Basic Service Plan includes scooping litter, bagging and removing it from the premises, deodorizing box, filling box with additional litter and sweeping the general area around the box.  All litter and supplies must be provided by the client.
The Heavy Duty Service

(used for periodic, thorough cleanings or anything over 15 minutes)
$25 for one litter box
Add $10 for every additional litter box.
Add $15 more if it's an electronic litter box.
The Heavy Duty Plan requires an outdoor location at the home with a working hose.  It includes full dumping of old litter, scrubbing/drying of the litter box/lid, and a full filling of the litter box with new litter.  All supplies must be furnished by the client–cleanser, towel for drying, scrub brush and fresh litter.
UPON RESERVING a Heavy Duty litter box clean out–location of all of necessary supplies must be detailed. If a PCPSI employee comes to your home for a Heavy Duty litter box cleaning, and cannot do the Heavy Duty service because the supplies were not furnished, or because of inclement weather, then only a "basic" litter box clean out service will be performed.