EMERGENCY PROCEDURES:
OFFICE HOURS: Monday through Friday | 9am to 5pm
IN MOST CASES:
CALLS received between 7am and 5pm, during weekdays,  will be returned the same day.
CALLS between 5pm and 10pm, during weekdays,  will be returned (or in some cases, an email response) if you need service for that same evening.
All non-emergency calls that come in on Saturday and Sunday will be returned on Monday during normal business hours.
If you have an emergency and/or need last minute service, please follow the steps below:
Call the office at 214-828-0192.
Press 3 at the main greeting (the emergency box).
Leave a message with your name, phone number and what you need.
ALL CALLS AFTER 10PM Mon-Sun will be responded to the following morning ASAP. 
WHAT CONSTITUTES AN EMERGENCY
You need service to begin within 24 hours.
If you need to get a message to or in contact with your sitter immediately.
(PLEASE NOTE: Our staff typically work between the hours of 7am and 10pm. We do not guarantee we can reach them if it is before or after that time or if they have already finished their jobs for the day. In addition, our sitters are not obligated to communicate with clients if they are not on the job for that client. So please direct all communication to the office should you need to get a message to your sitter before or after your service.)
If you are locked out and need us to bring you a key (this service is only offered 8am-8pm, and is not guaranteed).
WHAT WE WILL DO IN AN EMERGENCY
If your sitter encounters a pet or home emergency while you are away:
Your sitter will contact a Manager on Duty.
We then will try to reach you at the contact information that you have provided.
If we are unable to contact you, we will try to reach your emergency contact person on file.
If we are unable to reach anyone, we will decide on the appropriate action to be taken to protect and care for your pet and home.
If it is deemed a health emergency for your pet, we will contact your vet or an emergency clinic and transport your pet if needed
(PLEASE NOTE: There may be extra charges related to anything additional needed.)
EVEN PET SITTERS HAVE EMERGENCIES
Should your PCPSI sitter become unavailable, due to illness or an emergency of their own while your service is in progress, another one of our professional pet sitters will step in and complete your service. If you are delayed or unsure of your return date, you may contact us and we will continue to take care of your pet(s) and home until you return.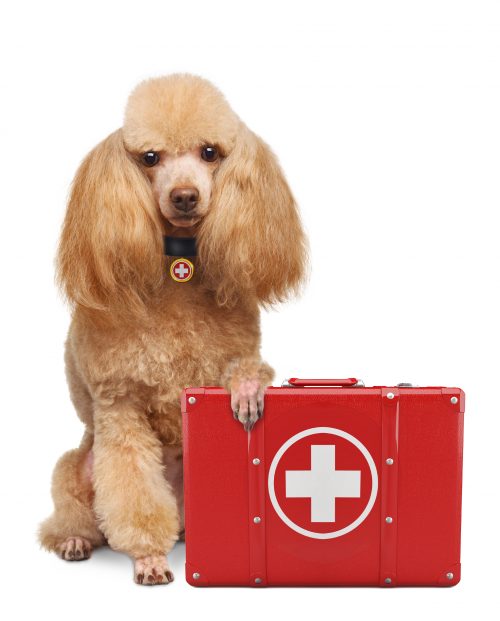 EMERGENCY ANIMAL CLINICS
Emergency Animal Clinic (on Fitzhugh)
3337 N. Fitzhugh at Travis
214-520-8388 |  www.medvetforpets.com
Emergency Animal Clinic (on Greenville) 
12101 Greenville Ave., #118 (at Markville), Dallas, TX
972.994.9110 | www.medvetforpets.com
Emergency Animal Clinic (on President Bush Turnpike) 
401 W. President Bush Turnpike, Ste 113, Richardson, TX 75080
www.medvetforpets.com

Emergency Animal Hospital of Collin County
10225 Custer Road, Plano, TX 75025
214.547.9900 | www.eahcc.com

North Texas Emergency Pet Clinic
1712 W. Frankford Rd. #108, Carrollton
972.323.1310 | www.ntepc.com