It Is Time for C.L.A.S.S.!  (Canine Life and Social Skills)
Train Your Dog in Real Life Skills While Strengthening the Human Bond
The C.L.A.S.S. curriculum centers around positive, reward-based training.  Set your dog up for success by giving feedback and rewards for behavior you LIKE, and by arranging the learning environment so that the behavior you want is more easily produced. During this 5-week course, you will learn not only learn how to create rules and boundaries for your dog, but also how to communicate with him in a way that he understands.
Real-life skills will be learned and practiced like: waiting in place, being leashed up while calm, meeting and greeting another person and dog, leave it, stay, settle, waiting for the food bowl and others.  This is a great class for dog owners who would like help establishing a foundation of good behavior with their dog, or for dogs/owners who would like to brush up on their canine's life and social skills.
The C.L.A.S.S. curriculum was developed by the Association of Professional Dog Trainers.
Class details: 
When: Beginning, Wednesday, April 26th for 5 consecutive Wednesdays
Time:  6:30pm-7:30pm
Where:  5831 McCommas Blvd – courtyard area (75206)
Cost:  $150
Who:  The class will be taught by PCPSI trainer, Valerie Fry.
ONE-ON-ONE TRAINING SESSIONS
Puppy Training
PCPSI now offers a special three-session package for private, in-home puppy training! This program is designed for puppies in the early stages of life to set up good habits that last a lifetime. Our trainers will also customize the program to target issues specific to your puppy's situation and help to correct problem behaviors before they get out of hand!
Over the course of the (3) one-hour-long sessions, we will cover: House-training, Imprinting and Socialization, Basic Obedience, Good Manners, Breaking Puppy Habits, and More! This course is specifically designed for puppies who are between 8 and 16 weeks of age at the time of your first scheduled session.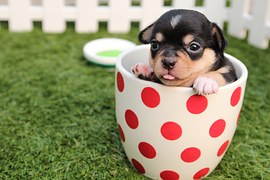 Dog Training
If your dog has a behavior problem that you would rather live without, PCPSI can help. We offer one-on-one, in-home dog training sessions to help you with all types of dog behavior challenges like: teaching your dog how to walk on a leash without pulling, how to greet people without jumping on them, leash aggression, house-training issues, separation anxiety and other problems. Our knowledgeable trainers use positive reinforcement techniques that are easy for your dog to learn, and easy for you to implement with a little bit of supervised practice. Call or email us to set up training sessions for you and your dog(s).
DOG TRAINING PRICING
All training is at the following rates below, with the exception of biting/aggression cases which are billed at $165/hr.
Package of Six 1-hour training sessions: $650
Package of Three 1-hour training sessions for puppies: $335
One 1-hour in-home training session: $125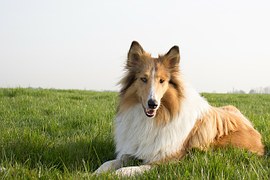 About Our Trainers
Ann Allums, CPDT-KA

Ms. Allums works as a Program Coordinator for the US Dog Agility Association, in addition to being a certified dog trainer since 2004.  She previously worked for Best Friends Animal Society in Utah as a trainer, as well as the Association of Professional Dog Trainers, where she led the development of a training and evaluation program called CLASS "Canine Life and Social Skills.
Scott Sheaffer, CDBC, CPDT-KA, Certified by CCPDT and ABCDT
Scott has been training dogs almost his entire adult life. He specializes in problem dog behaviors including aggression, separation anxiety, general unruliness, resource guarding, fear, inappropriate urination, compulsive behaviors and hyperactivity in dogs six months and older. He is also a member of the APDT.
Valerie Fry, KPA CTP, ABCDT-L2, CGC, C.L.A.S.S.
Valerie is a graduate of the Karen Pryor Academy of Animal Training and Behavior and is a Mentor Trainer for Animal Behavior College and CATCH Canine Trainers Academy. Valerie is also a Canine Good Citizen Evaluator and APDT C.L.A.S.S. Instructor and Evaluator. As a Professional member of the Association of Professional Dog Trainers, she actively pursues the study of canine behavior and modification techniques.  Valerie worked for a decade training service dogs for "Patriot Paws"; and works closely now with local rescue groups like Duck Team 6, The Street Dog Project and SPCA of Texas to help reduce the street dog population and work with rescued dogs as they transition to becoming cherished family pets.
Stacy Greer
Stacy earned her dog training certification from Animal Behavior Center in NY in 1999–which is a far cry from the west TX town where she grew up.  She is a member of the Association of Professional Dog Trainers, is a Canine Good Citizen Evaluator, and recently became licensed as a Family Paws Educator. As a mother to three young daughters herself (including a set of twins!), Stacy understands the importance of involving everyone in the household when it comes to bringing a new pet into a home or when it comes to eliminating an unwanted dog behavior.