OUR COMPANY MISSION:
To be the client's trusted resource for their pet's entire life. 
To provide a service experience that people rave about.  
To be thoughtful to the people around us and think how we can impact them in a positive way.
NOW PROVIDING PET SITTING & DOG WALKING IN RICHARDSON, TX!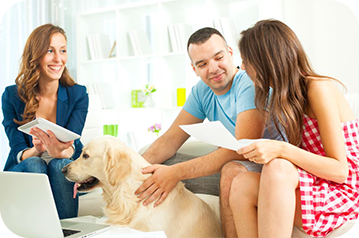 Professional
Our pet sitters are professional pet care employees. As professional pet sitters for a local-based company, they are interviewed in person, undergo background checks, are bonded and insured, receive ongoing training and have local team-members to assist them in emergencies.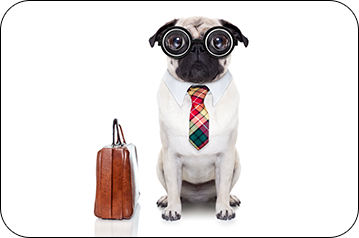 Experienced
Park Cities Pet Sitter has been setting the standard for personalized pet care in the Metroplex since 1992, making us one of the oldest and most trusted pet care companies in the DFW area. When you have been caring for pets as long as we have, those years of experience truly set us apart from anyone you may be considering to take care of your beloved pets and home.  You see the benefits of our experience through our safety practices, in our policies to handle emergencies (because unpredictable things can and will happen) and in our emphasis on working together to provide the best service experience, each and every time.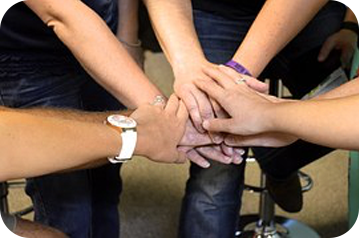 Teamwork
When you choose Park Cities Pet Sitter you get a mature, professional, reliable pet sitter whose focus is caring for your pets in the manner they are accustomed.  Plus a strong local team in the background supporting them.  Our average staffer has been with us almost five years—which means they are experienced, they love their job, and they enjoy being a valued team member.
Let Park Cities Pet Sitter match you with the best pet sitter for your pet and home needs, and have the peace of mind that we will provide you with the highest level of service now—and for many years to come.
We can't replace YOU, but we can offer the next best thing!

"It was an absolutely wonderful experience. Elaine came by the house before our trip to meet Bucket and talk with us about everything that would be done while we were away. Elaine also texted us a couple of pictures of the dog during our absence so we could "see" that everything was alright.  I cannot recommend them enough. And I do so to everyone who asks, "Do you know a good pet sitter?" I look forward to using their service again."
– Angie's List Client
"Excellent service, so much better than locking up your pets away from home while you are gone. Plus they do extras like picking up your mail and paper, making it look like you are still home. I have been very pleased with their services!"
– Cathy L.
"I've used their services on numerous occasions and I've always been satisfied. Melissa has been our dog sitter and my two dogs love her. I received daily report cards and pictures each day. I will never board my pets again. Being in their own home is the best way."
– Angie's List Client
"They were very thorough in getting to know all about my dog and my house, emergency procedures, etc. They even offered to text me after every visit or once a day to let me know how the dog was doing. I felt comfortable with everything. Also, I called at the last minute and while many services did not have availability, they did."
– Angie's List Client.
"PCPSI is wonderful! I have absolutely no worries when out of town because I know my dog and cat are treated like like family. Lenny is my sitter and he is AWESOME! The online reservation tool is very convenient and setting up appointments is very easy. Great people and great service!"
– Laura J.
"I have worked with many pet sitters and PCPSI stands apart from all others! These sitters and staff are extremely organized, diligent, professional, and consistent. I adopted/rescued my cat and she does not always get along with everyone, but Donna is officially the cat-whisperer! I think it's worth mentioning that their online reservation tool is awesome. For those with busy jobs who can't call during office hours, the site is extremely user-friendly and clear."
– Yelp Client
"I never write reviews but thought I would because PCPSI took such great care of my two cats and dog while I was away on business. The pet sitter was extremely knowledgeable about both cats and dogs and genuinely cares about animals. She took the time to get to know my babies, and our routing during the first visit. She sent text updates and pictures each day. She also checked mail, emptied littler box and watered plants. I have used two other pet sitters and PCPS is by far the best!! They are now my go to pet sitter. If you are fortunate enough to get Donna as your sitter, even better! She is awesome!"
– Jennifer W.
"I have used Park Cities Pet Sitters to take care of my pet sitting needs for years. They offer various services for all kinds of pets to meet the owners and pets' needs. I have them come in once a day in the middle of the day usually to feed and water my cat and check on her. That service is $22.00 a day. I then am so happy with their service, and it gives me such peace of mind that I tip on top of that. I love the fact they send me texts each day so I don't have to worry. I have always been very pleased with the quality of care given by Park Cities Pet Sitters."
– Angie's List Client
Sign Up for PCPSI News & Events!